Fire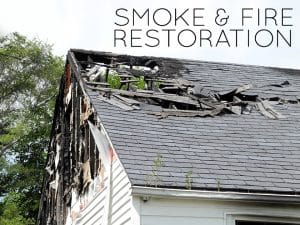 When a fire strikes, you need the reassuring support of someone who can provide the fire damage cleanup, and restoration services necessary to bring you back to a full pre-loss (indemnified) condition. Shingle Company fire and flood division is here to meet all your fire and flood damage repair, and restoration needs.
We respond with extremely competent fire damage cleanup technicians, and state-of-the-art fire damage restoration equipment to get you through your time of need.
Our fire damage restoration experts extend all possible help through the insurance process to alleviate your mental stress, and assist with the insurance claims process to help relieve financial burden from the unexpected catastrophe.
Complex chemical reactions initiated by extreme temperatures, and smoke, continue long after the fire trucks leave the scene. We have the fire damage restoration capabilities to tackle such a catastrophe in a timely and effective manner.
When you call us for fire damage repair, you can expect:
• Minimal loss of your property and belongings
• Maximum salvage from your property
• Speedy response to the scene of fire
• First Class fire damage cleanup and repair
• Top quality mitigation and indemnification
Full Service Smoke and Fire Damage Cleanup:
Besides flames and smoke, the water and/or chemicals used to extinguish the fire can cause other damage. This makes Fire damage cleanup and restoration a complicated task.
Shingle Company is a full-service fire damage restoration expert, we bring complete water, smoke and fire damage cleanup skills, and equipment to restore your property, and your peace of mind.
Our extensive fire damage cleanup, and repair experience ensures that none of the damage to your property will remain. We strive for speedy completion of your fire damage restoration job to get your life, or business up and running again. When a fire in your home, or business throws your life in disarray, get back on track with fire damage restoration services from Shingle Company Flood and Fire.
Water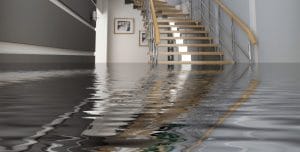 Water damage is a common problem effecting residential and commercial property. There are many causes of water damage. Such as:
• Plumbing failures
• Flooding from rainfall
• Groundwater leaks (main breaks)
• Hidden moisture (foundation problems)
When left untreated, water or flood damage can cause extensive damage to the building, contents, and other belongings. If water damage effects your home or business, only a thorough cleanup, and sanitizing can get your property and life back on track.
Flood Damage Health and Safety Risks
Flood damage not only jeopardizes structural integrity, but also can create serious health and safety risks. Severe water damage resulting from flooding, or sewer back up cannot just be mopped, and wiped away.
Cleanup after floods goes way beyond water extraction. Flood damage is completely repaired only after it is properly dried, dehumidified and disinfected. Recovery from flood damage is not a do-it-yourself project. Don't risk the safety of your loved ones, or property. Trust your flood, and water damage cleanup to the pros at Shingle Company fire and flood.
We offer you relief from flood damage
• Respond promptly
• Send trained technicians
• Use the best equipment
• Utilize the best procedures
Why Choose Us for Water Damage Cleanup?
Water or flood damage is devastating. If the cleanup is delayed, or done carelessly it will make things much worse. We realize the need for urgency, and expedite your water damage cleanup job. We ensure that your water and flood damage issue is fixed now, and made better for your future.
We deliver a completely satisfying water damage restoration experience.
Restore your property and peace of mind! Call the experts at Shingle Company's flood and fire division 24 hours a day, 7 days a week!
Call the Flood and Fire repair hotline at 630-728-2222, and dial "0" any time for quality fire, flood, and water damage restoration services.